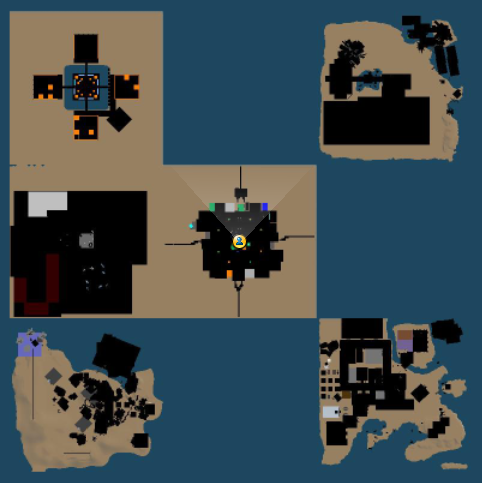 EQG Mall is host to six shopping sections: Shopping Center, Freebie Mall, Clutterfly, LK Designs, Garden Center, and Mesh Avatar. Equinox Grid does not have a money module installed, therefore everything offered at the Mall, or any other shops, is "free".
All, except Mesh Avatar, are Linda Kellie OARs downloaded from Outworldz. https://www.outworldz.com/cgi/freesculpts.plx?q=OAR-
The EQG Mall's Shopping Center, the mall's landing zone, is intended to be content provider shops. I have fairly modified this OAR, and need to more, to separate the shops, and to make it more visually Equinox Grid style.
Latex Boy-Girl's Full Avatar Shop.
Steampunk Siouxsin's Curiousity Shop
Lu Nena's Dudes by Lu
EQG Mall BoM Shop
Xaria's Teleporter Shop
Linda Kellie's Freebie Mall, a great resource for classic avatars, is mostly original. This is the big version of the OAR with the extended furniture section and the mostly defunct Hypergrid Travel Center. I fully intend to fix the HG Travel Center, I have made my own Gate. My Gate is not dependent on a website though, is simply notecard and menu-driven.
Linda Kellie's Clutterfly is an interesting resource illustrating, what I guess to be, the time during the transition between classic avatar to the mesh avatars. There are kits to be textured, in addition to the mesh items offered. The unused portions of this shopping section have been, or are in the process of being, used. Latex has three more shops at Clutterfly, one of which is Latex's Beasts Within Halloween Shop with some impressive meshes.
Linda Kellie Designs OAR is untouched.
Linda Kellie's Garden Center is unmodified as well, and a good resource for, at least starting, your flora needs.
Mesh Avatar consists of four buildings. One for Males, One for Athena Females, One for Non-Athena Females, and One for Accessories. Most of the content here I have taken from Decadence: decadence.ddns.net:8002. Some items I create my own outfits, and offer my outfits. Honestly, I do not spend as much time here as I would like.
EQG Mall has been made Private and is no longer publicly accessible.